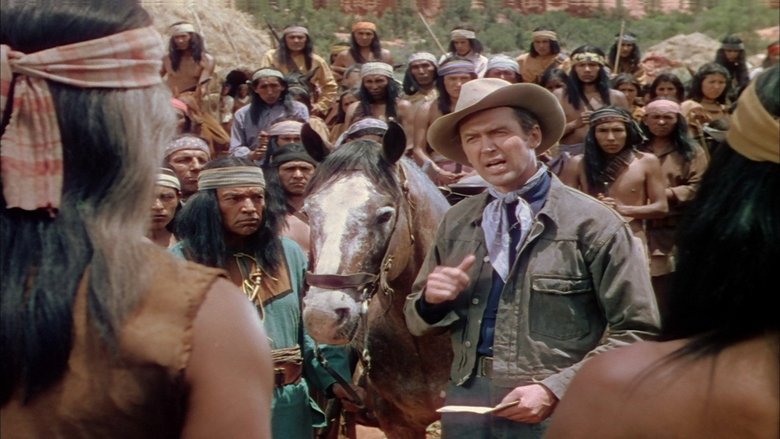 ---
The Most Powerful Weapon is Courage..
Writers: Elliott Arnold (novel), Albert Maltz (screenplay), Michael Blankfort (front for Albert Maltz)
Tom Jeffords tries to make peace between settlers and Apaches.
Plot: By 1870, there has been 10 years of cruel war between settlers and Cochise's Apaches. Ex-soldier Tom Jeffords saves the life of an Apache boy and starts to wonder if Indians are human, after all; soon, he determines to use this chance to make himself an ambassador. Against all odds, his solitary mission into Cochise's stronghold opens a dialogue. Opportunely, the president sends General Howard with orders to conclude peace. But even with Jeffords's luck, the deep grievance and hatred on both sides make tragic failure all too likely.
Awards: Nominated for 3 Oscars. Another 2 wins & 2 nominations.
Did you know: The film was considered groundbreaking at the time because it portrayed the Native American Indians in a humane light, something that had scarcely happened since silent days. However, years later the film was heavily criticized because the Indians were still played by white actors.
Studios: Twentieth Century Fox Film Corporation
Language:
English, Apache languages